The SteadyMouse Project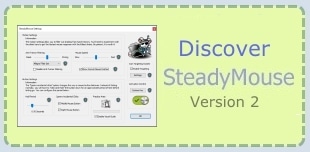 SteadyMouse is software for you, designed from the ground up to remove the hand tremors and "accidental clicks" that commonly go along with Parkinson's disease, Multiple sclerosis, etc. It's time to go steady with your mouse again.
Major Features:
Anti-tremor filtering to remove the noise of Essential Tremor from your cursor motion
Automatic blocking of unintentional mouse clicks
Assistive "Icon Targeting" system to snap your cursor to where it was trying to go
Quick on / off toggling using the scroll lock key (Now configurable)
Years in the making and it's here now!
October 20th, 2016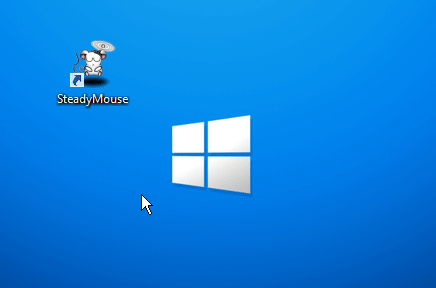 Today I'm releasing SteadyMouse 2 to the world, and especially to all of you who asked over the years and patiently waited. I've put everything into this for you, and I know it's going to get many of you back on track. I can't wait for that part. Special thanks as well to my grandfather, Dr. James Gottemoller who started it all. This one's especially for you!
September 8, 2016 - After many late nights, the completely redesigned SteadyMouse 2 professional release is almost ready for launch! Hang tight...

September 12, 2016 - The beta version has rolled out to the first volunteer tester! Come join us as the initial results come in at the beta testing thread here on /r/steadymouse.

September 28, 2016 - Beta testing is going well and release is getting close! In the mean time, the new user manual is up and has a lot of the "nitty gritty" details for the more curious.

October 5, 2016 - The SteadyMouse 2 ship is really close to setting sail. It's down to one rare but major bug to fix (and test).