SteadyMouse 2 - Preview
Public beta commencing!
September 8, 2016

After two years, and many late nights, the completely redesigned SteadyMouse 2 is nearly ready for launch! There are multiple filter sets for tremor removal, gaming, and art! Seven in all and significantly better thanks to a breakthrough in filter design. Multiple monitor support works great! A subtle graphical indicator system is in place to add precision to your control. All versions of Windows from 10 down to XP are working well in the non-public beta testing. Multiple language support is in place just awaiting translation. There are a huge number of advanced options hidden away in the settings, and when the time comes, I invite the fearless to explore and push the limits of this thing.

Hang tight...

Public beta testing is about to commence! Bugs, comments, and reviews by users will all be public and completely unfiltered on Twitter and the newly created Reddit Forum.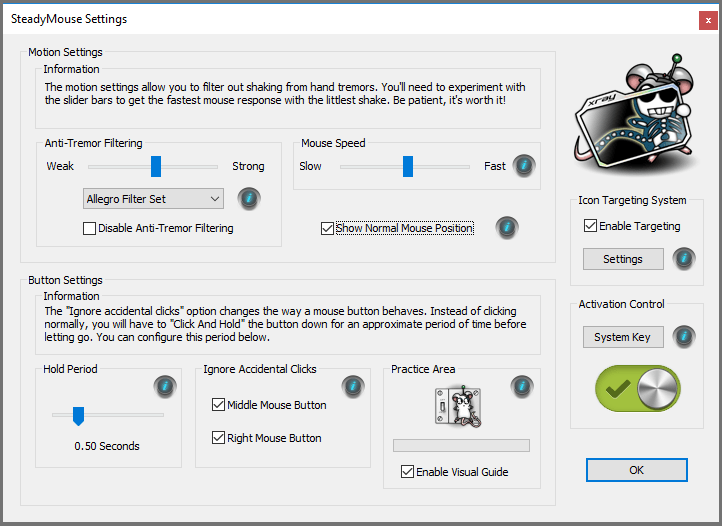 Also one more tidbit for the more scientific among you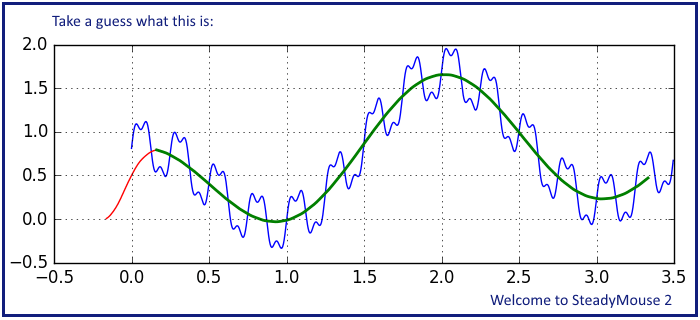 I've posted the README.txt file that will be bundled with the installation for those that would like an early glimpse with extra details.

More to come soon.

Cheers,
Ben Gottemoller
SteadyMouse, LLC.
Official launch sometime this week!
September 18, 2016

Here's one more glimpse to tide you over.
With anti-tremor filtering, it's all smooth sailing ahead
Say goodbye to unintentional mouse clicks while you're at it
...and "Icon targeting" is downright showing off!
"Great kid! Don't get cocky!" ~ Han Solo